Map of Washington State stereotypes
29 January 2016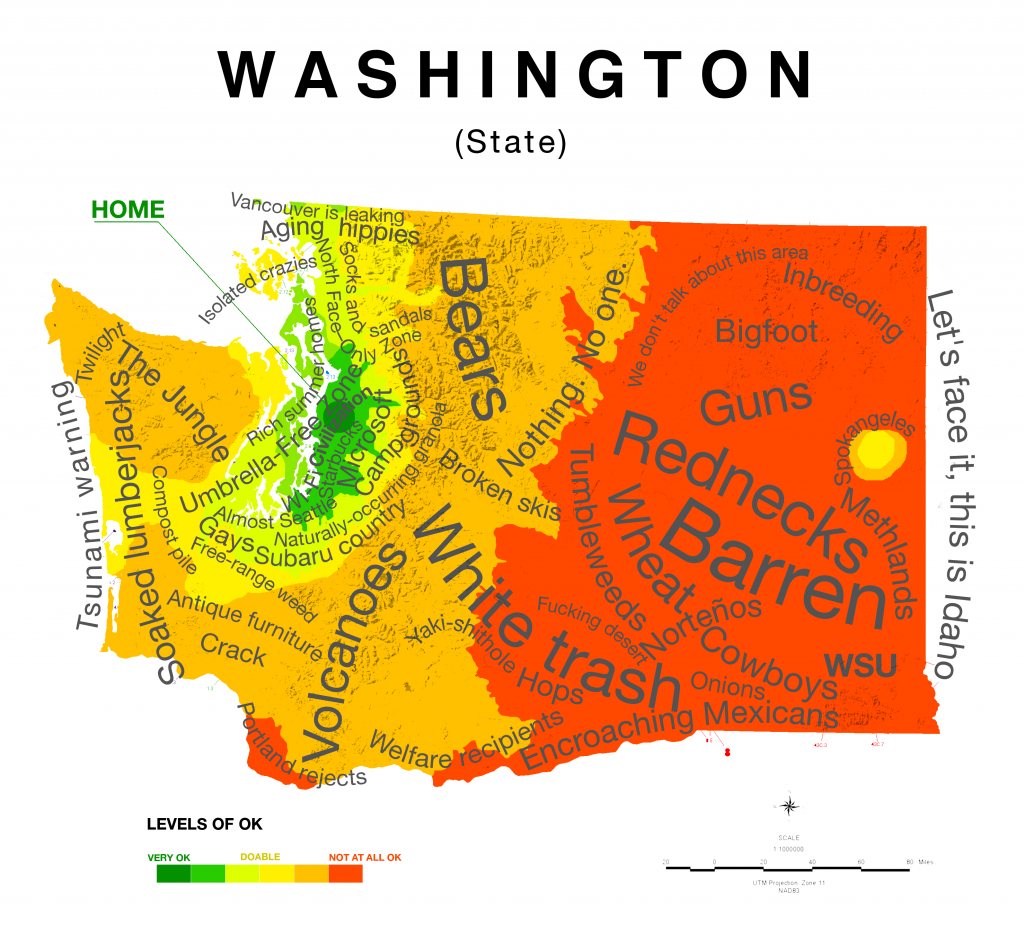 This map is the result of a humorous request by a friend from the suburbs of Seattle. As someone from the other Washington (DC), I knew little about the internal stereotypes of Washington State, so this project was a great learning experience.
Obviously this map is entirely subjective and Seattle-centric. It was created based on testimony from numerous Seattleites, as well as using ample help from Urban Dictionary.
I made this a couple months ago, but figured I'd publish it now since a lot of people thought it was funny.