Vancouver movies
7 September 2017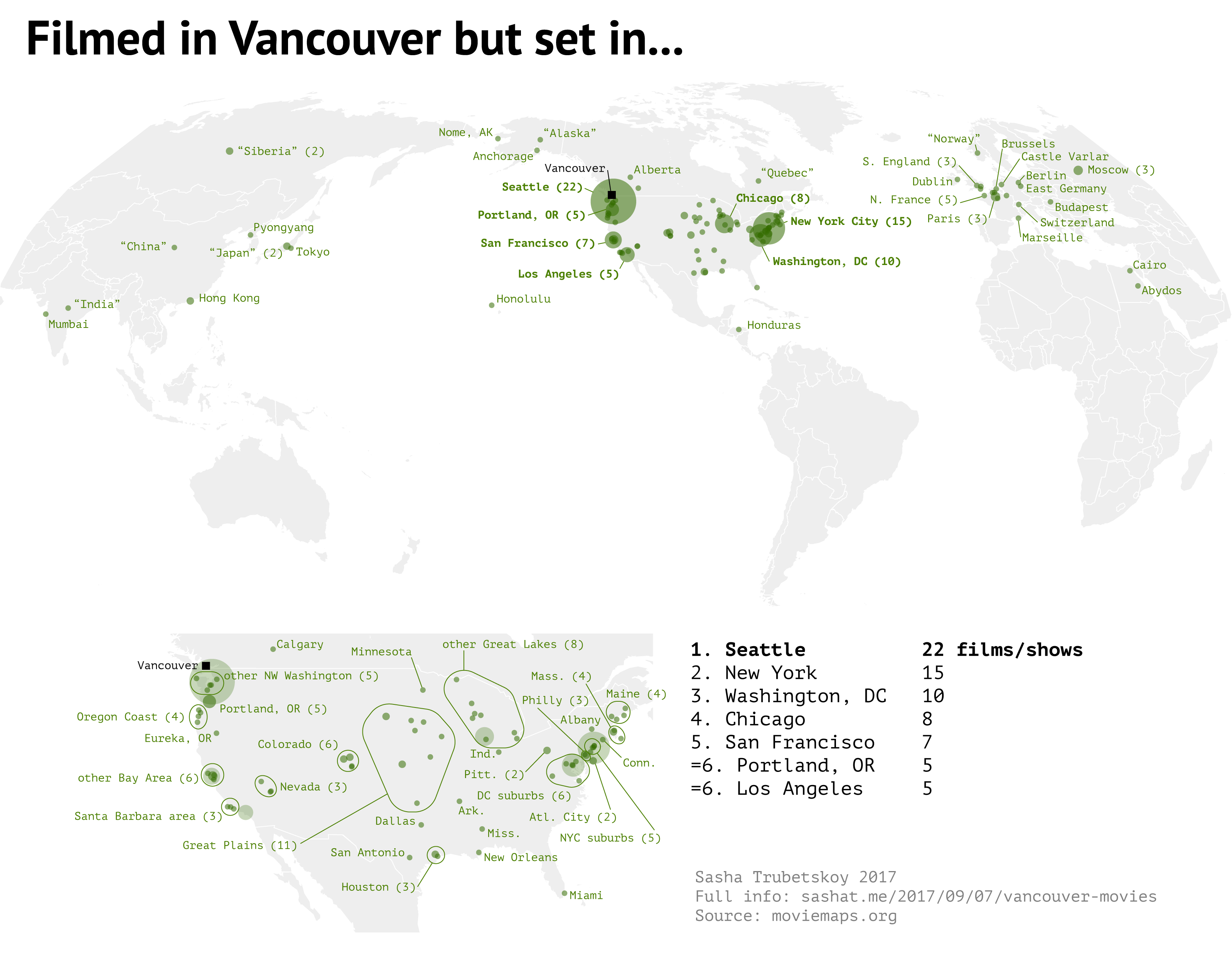 This guy explains it best: Vancouver never plays itself in movies. So who does Vancouver play?
Mostly Seattle, apparently. But also Honduras, Las Vegas, Albany and Siberia, among other places. I took the data from Movie Maps, which has a fairly comprehensive list of every scene filmed in Vancouver.
I have a series of YouTube videos where I go through how I made this map, from start to finish.